Fisher Boy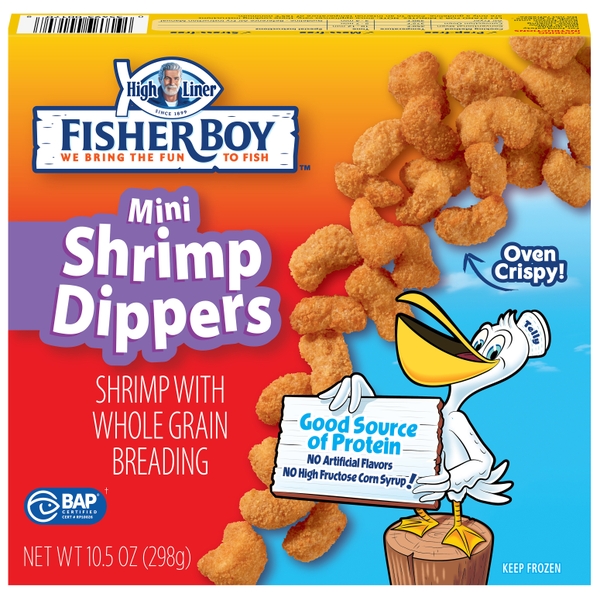 Featured
Fisher Boy® Mini Shrimp Dippers 10.5oz
Shrimp coated in crispy whole grain breading with a taste and crunchiness that kids will love!
View Product
Ingredients
1 box Fisher Boy® Mini Shrimp Dippers (approximately 10.5 ounces)
1 bag Tortilla Scoops
2 cups Prepared Guacamole
1 cup Romaine lettuce, shredded
1/2 cup Sour Cream
1/2 cup Prepared Salsa
1/2 cup Cilantro, leaves
Directions
Prepare the Fisher Boy Mini Shrimp Dippers according to the package instructions.

While the shrimp cooks select about 30 or so unbroken tortilla scoops. Place a few pieces of shredded romaine lettuce into each scoop and then add approximately 1 tbsp. of guacamole and 1 tsp. of salsa.

Add a small dollop of the sour cream to each scoop followed by about 1 piece of fully cooked Shrimp Dippers. Garnish with cilantro to complete.