Fisher Boy
Popcorn Shrimp Pitas
Pitas and popcorn shrimp come together in this quick and delicious handheld treat.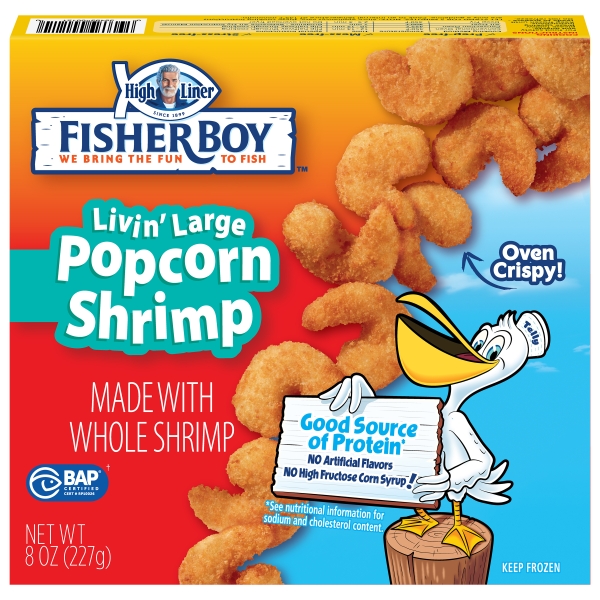 Featured
Fisher Boy® Livin'Large Popcorn Shrimp 8oz
Generous two-bite shrimp covered in delicious crunchy breading!
View Product
Ingredients
13-15 each Fisher Boy® Livin'Large Popcorn Shrimp
4 each Pita Wraps, cut in half
1 cup Roasted Red Peppers, cut into strips
2 cups Romaine Lettuce, chopped
1 each Beefsteak Tomatoes, sliced
1 bottle Ranch Dressing
Directions
Follow package cooking instructions for the Popcorn Shrimp.

Open up each pita half and stuff with 3 or 4 Popcorn Shrimp, 2 tbsp of ranch dressing, approximately 1/2 cup of chopped romaine lettuce, 1-2 slices of tomatoes and about 1/4 cup of roasted red pepper strips.

Serve with your favorite dipping sauce and enjoy!