Fisher Boy
Popcorn Shrimp Lettuce Boats
Popcorn shrimp and fresh veggie sticks make the perfect filling for these ranch drizzled lettuce boats.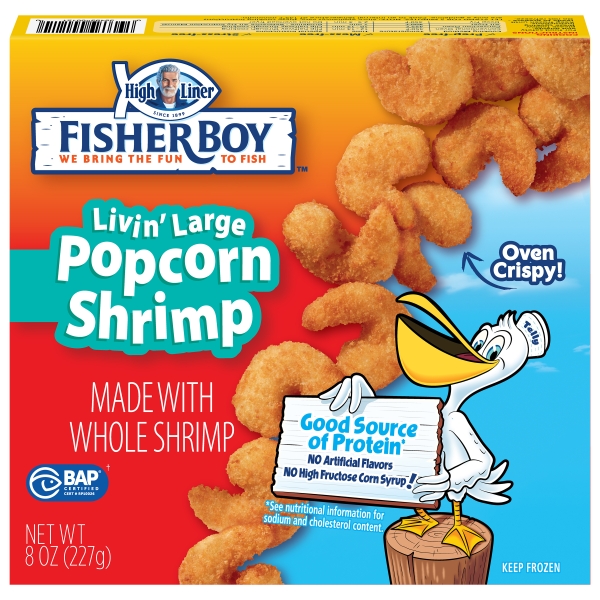 Featured
Fisher Boy® Livin'Large Popcorn Shrimp 8oz
Generous two-bite shrimp covered in delicious crunchy breading!
View Product
Ingredients
13-15 each Fisher Boy® Popcorn Shrimp
4 each Large Romaine Leav
1/2 cup Shredded Carrots
1/2 cup Cucumber Matchsticks
1/2 cup Ranch Dressing
1/2 cup Red Cabbage
1 bunch Scallions, chopped
1 pack Sesame Seeds
Directions
Follow package cooking instructions for the popcorn shrimp.

Toss together the carrots, cucumbers, and red cabbage then divide the veggies equally between all of the romaine leaves.

Top each lettuce boat with 3 or 4 popcorn shrimp, add sesame seeds and chopped scallion on top and then drizzle with equal amounts of ranch dressing.