Fisher Boy
Tex Mex Chop Salad with Popcorn Shrimp
Turn a crunchy fresh veggie salad into a delicious Tex Mex salad by treating crispy popcorn shrimp as the creative croutons they really are.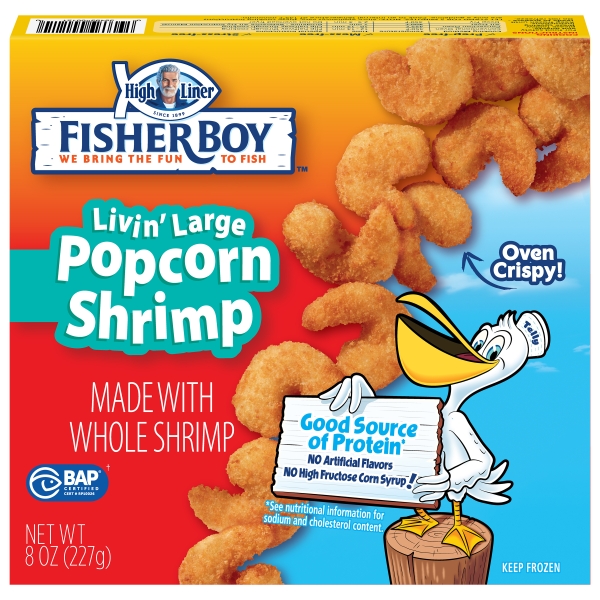 Featured
Fisher Boy® Livin'Large Popcorn Shrimp 8oz
Generous two-bite shrimp covered in delicious crunchy breading!
View Product
Ingredients
28 each Fisher Boy® Livin'Large Popcorn Shrimp
8 cups Romaine
1 cup Frozen Corn
1 cup Canned Kidney Beans
1 Tortilla Strips
1 cup Bell Pepper, diced
½ cup Ranch Dressing
Directions
Prepare the Livin'Large Shrimp according to the package instructions.

While the shrimp cook prepare your Tex Mex Chop Salad. Divide the romaine equally amongst 4 bowls, followed by all of the remaining ingredients artfully arranged across each bed of lettuce. Serve with your favorite dipping sauce and enjoy!

Top the salad with the fully cooked shrimp, drizzle each with approximately 2 tbsp of romaine lettuce and enjoy!