Fisher Boy
Baked Shrimp Dippers Pasta Parmesan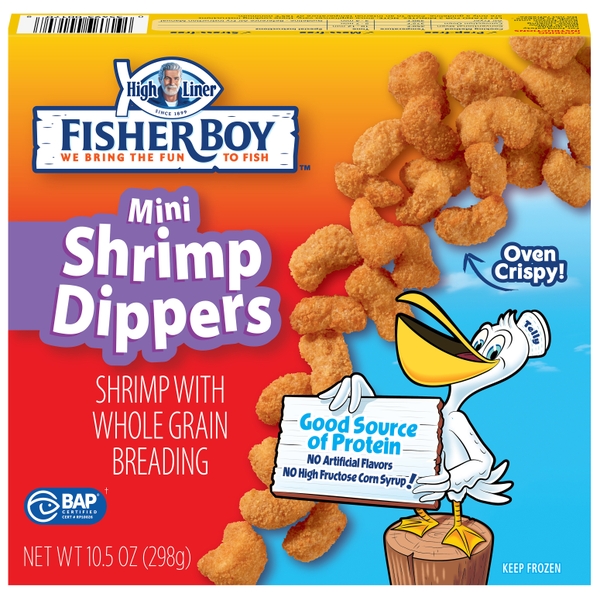 Featured
Fisher Boy® Mini Shrimp Dippers 10.5oz
Shrimp coated in crispy whole grain breading with a taste and crunchiness that kids will love!
View Product
Ingredients
1 box Fisher Boy® Mini Shrimp Dippers (approximately 10.5 ounces)
8 oz Ziti Pasta 1/2 box
2 oz Marinara Sauce
8 oz Shredded Mozzarella Cheese
1/2 cup Grated Parmesan Cheese
1 tsp. Italian Seasoning
Directions
Prepare the pasta in a pot of boiling water according to package instructions. While the pasta cooks prepare the Fisher Boy Mini Shrimp Dippers according to the package instructions.

Strain the fully cooked pasta and add to a baking dish. Stir in the marinara sauce, making sure to fully coat all of the pasta.

Sprinkle the shredded mozzarella cheese across the top of the baking pan. Add the fully cooked Mini Shrimp Dippers across the top of the pasta. Sprinkle on the remaining parmesan cheese.

Add the Baked Shrimp Parmesan dish to the preheated oven and continue cooking until the mozzarella cheese is fully melted, approximately 5 minutes. Remove from the oven, sprinkle with the Italian seasoning and serve.