Fisher Boy
Fish Sticks Tacos
Enjoy a perfect mix of savory flavors and crunchy textures with these delicious fish sticks tacos. Make any day Taco Tuesday!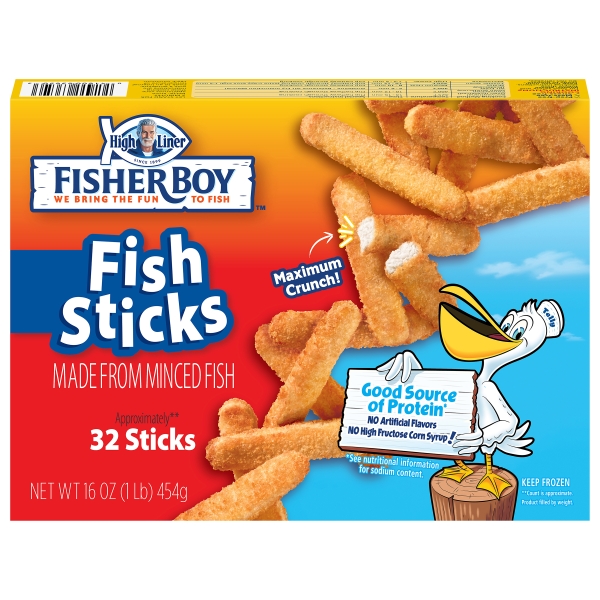 Featured
Fisher Boy® Fish Sticks 16oz
Golden breaded fish sticks with a delicious crunchy texture! Perfect for all family sizes.
View Product
Ingredients
24 each Fisher Boy® Fish Sticks
8 each 6" Flour Tortillas
2 cups Romaine Lettuce, chopped
1 cup Pico De Gallo
1 cup Shredded Mexican Cheese
1 Red Onion Diced
Optional: sour cream, tomatoes, olives or jalapenos
Directions
Follow package cooking instructions for the Fish Sticks.

Assemble each taco beginning with 1 tortilla and approximately 1/4 cup of romaine lettuce for each.

Next add 3 fully cooked fish sticks, followed by about 2 tbsp of Mexican cheese, 2 tbsp of Pico De Gallo and 1 tbsp of diced red onion.

Allow your family to put their own spin on each taco with optional ingredients like sour cream, tomatoes, black olives or jalapenos.