Fisher Boy
Spiced Up Fish Sticks
Let your kids choose their own adventure with these spice-dusted fish sticks. Lemon pepper, smoky barbecue or any of your favorite blends let kids own their own mealtime and take pride in their creative concoctions.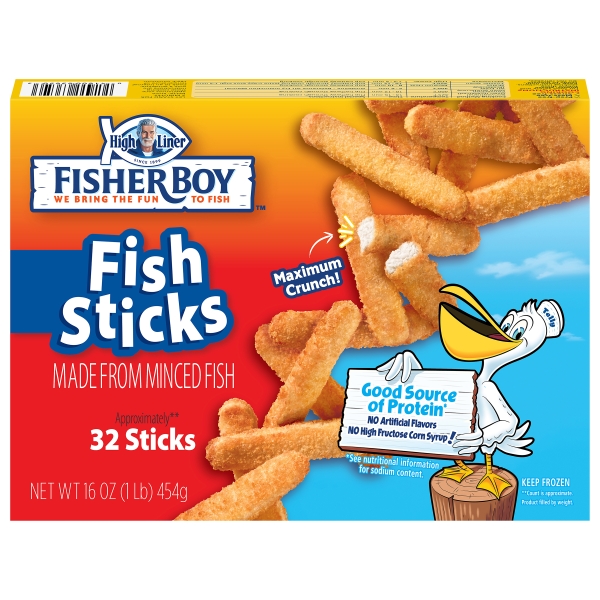 Featured
Fisher Boy® Fish Sticks 16oz
Golden breaded fish sticks with a delicious crunchy texture! Perfect for all family sizes.
View Product
Ingredients
32 each Fisher Boy® Fish Sticks
1 tbsp Favorite Spice or Spice Blend
1 cup Prepared Salsa
4 cups Tortilla Chips
Directions
Prepare the Fisher Boy Fish Sticks according to the package instructions.

Halfway through the cooking process for the fish sticks, carefully remove the tray from the oven and dust the fish sticks with your favorite dry spice blend.

Serve the fully cooked spiced up fish sticks alongside your favorite salsa and tortilla chips. Garnish with a fresh lime wedge and enjoy!