Fisher Boy
Fish Sticks Grilled Cheese
This sandwich is the perfect catch! A match made in heaven with crispy crunchy fish sticks paired with gooey melty cheese, all sandwiched between golden brown toasted bread.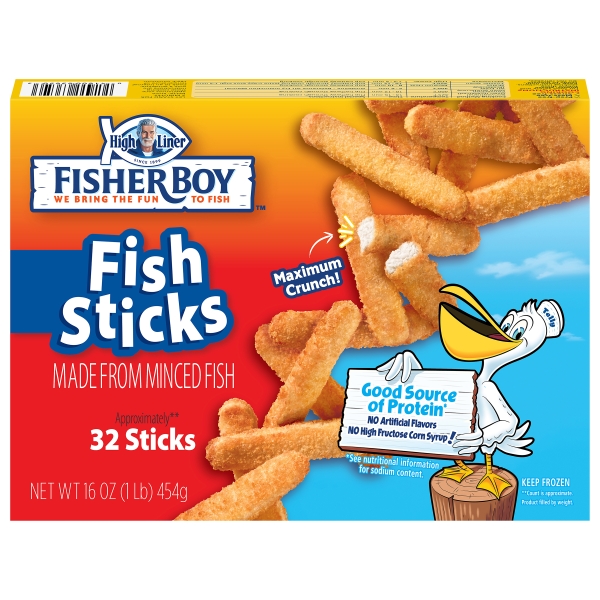 Featured
Fisher Boy® Fish Sticks 16oz
Golden breaded fish sticks with a delicious crunchy texture! Perfect for all family sizes.
View Product
Ingredients
16 each Fisher Boy® Fish Sticks
8 Slices White Bread
8 Slices White American Cheese
2 Red Onions sliced
1 head Butter Lettuce
1/4 cup Unsalted Butter
4 Beefsteak Tomatoes
1 can Tomato Soup (suggested side)
1 bunch Green Grapes (suggested side)
Directions
Follow package cooking instructions for the Fish Sticks.

Place two slices of white American cheese onto a slice of white bread. Top with butter lettuce leaves and beefsteak tomatoes, sliced. Top with 4 fully cooked fish sticks followed by another piece of bread.

Place the assembled grilled cheese onto a preheated nonstick saute pan set to medium. Add 1/2 tbsp of butter and toast until golden brown about 2 minutes. Flip and repeat.