Fisher Boy
Fish Sticks Caesar Wrap
Catch a new wave with this crunchy fish sticks Caesar wrap!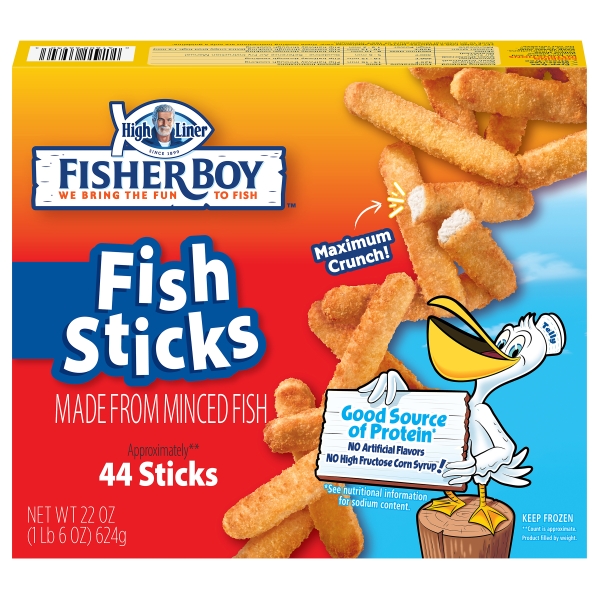 Featured
Fisher Boy® Fish Sticks 22oz
Golden breaded fish sticks with a delicious crunchy texture! Perfect for all family sizes.
View Product
Ingredients
24 each Fisher Boy® Fish Sticks
4 each Large Green Spinach Tortilla Wraps
2 cups Romaine Lettuce, chopped
1/2 cup Shredded Parmesan Cheese
1/4 cup Caesar Dressing
Heirloom Carrots (suggested side)
Directions
Follow package cooking instructions for the Fish Sticks.

In a small bowl toss together the Romaine, Parmesan and Caesar dressing.

Lay out each tortilla wrap. Place about 1/2 cup of the Caesar salad mixture into the middle of each wrap and top with 6 fully cooked Fish Sticks.

Starting with a tight fold roll up the tortillas and if desired secure the wraps with parchment paper or string tied into small knots.