Fisher Boy
Fish Sticks & Potato Chip Coleslaw
Coleslaw and crispy potato chips both go beautifully with our crunchy golden brown fish sticks, so why not combine them together?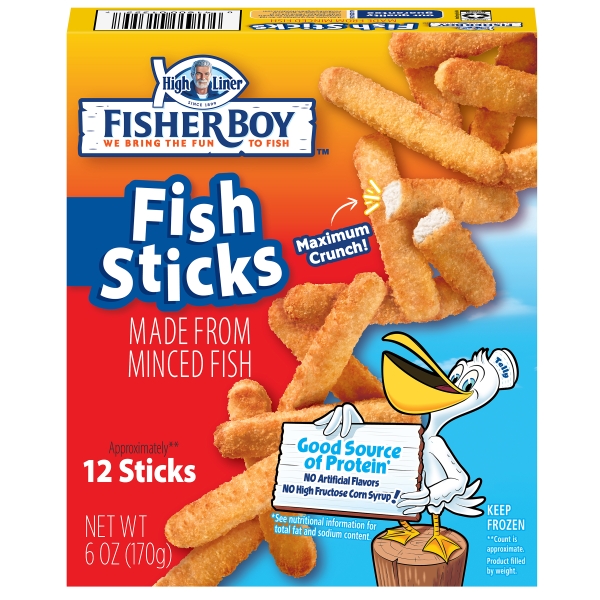 Featured
Fisher Boy® Fish Sticks 6oz
Golden breaded fish sticks with a delicious crunchy texture! The small pack size makes this product perfect for younger kids' meals, snacks, and appetizers.
View Product
Ingredients
32 each Fisher Boy® Fish Sticks
8 oz Coleslaw Mix
2 cups Potato Chips
2 oz Coleslaw Dressing
Directions
Prepare the Fisher Boy Fish Sticks according to the package instructions.

While the fish sticks cook, prepare the potato chip coleslaw. Add the coleslaw mix along with 2 ounces of dressing into a bowl. Mix well. Add the potato chips to the bowl and toss just until combined.

Serve the fully cooked fish sticks alongside the potato chip coleslaw and enjoy!